about our company
Continuous Fibers Co.(CFco.) was founded in 1996 in the field of investigation on glass fiber production and its industrial applications. In 1999 C-fibers, skilled engineers with the assist of the expert consultant called BEHSAZ institute of fostering industrial development promoted its professional activities in the field of Basalt Continuous Fibers (BCF) as a pioneer in Iran. BCFhas many advantages than glass fibers, especially in heat insulation and chemical resistance against corrosion.
At present a detail technical feasibility study on Iranian basalt stone mines started. The Consequence of carring out this detailed study establish a modern plant to produce continuous fibers and its by products such as fabrics, tissue, pipes etc.
With no doubt, our efforts could compensate many deficiencies in Middle East based composite materials and we expect to reach more national developments as early as possible.
CF.co was establish inter by Mr. A.Ghanbari nia and his partners in 1998. it was discovered that the unique quality of our mine stone can be easily transmute to basalt fibers until 7 micron under licence of Russian engineer Mr. A. Zharov ....
1 Basalt is well known as rock found in virtually every country around the world. Its main application is as a crushed rock used in construction, industrial and highway engineering. However it is not commonly known that basalt can be used in manufacturing and made into fine, superfine and ultra fine fibers ...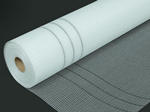 The scientific reasons for heat-tempered glass, long a laboratory curiosity, were determined in 20th century ...

Read more
Carbon fibers
A Carbon Fiber is a fibrous carbon material having a micro graphite crystal structure made by fibrillation of Acrylic resin, a well known textile material, or from oil...

Read more